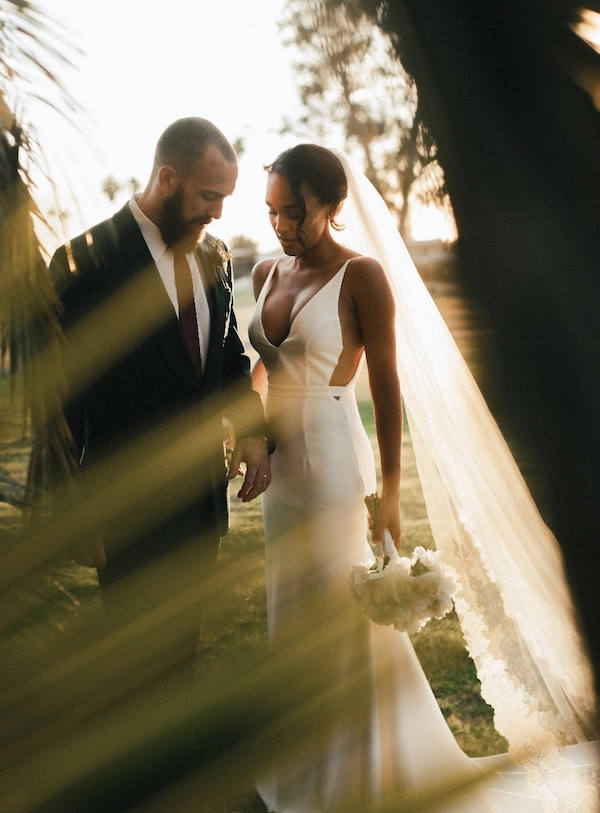 I'm interested in learning about…
One of the basic tenets of the immigration system is family reunification. When family members are separated due to citizenship status, there are options available to bring them together. Generally, your own immigration status determines which relatives may be eligible to receive immigration benefits through you. If you are a U.S. citizen, you may petition for your spouse, children (adult or minor), parents, and siblings. Lawful permanent residents (or green card holders) may bring your spouse and unmarried children (adult or minor).
True love should not be subject to the barrier of borders. Once you are married, we know that you want to begin your life together as soon as possible. You may start your marriage green card process right away, whether the immigrant spouse is within the U.S. or abroad.
Oftentimes, marriage is not an option for you and your partner right away. Maybe you live too far apart, or you want to plan a big wedding with all your friends and family, or you are in a same-sex relationship, which may be illegal in your spouse's home country. Whatever the circumstance, fiancé visas allow you to bring the love of your life to the U.S. and then marry once they are here and begin the green card process.
Complex Issues with Family/ Marriage Green Card Cases
We all love it when things are straightforward and go our way, but that is not always the case. Did you and your spouse divorce? Are you separated? Did the beneficiary develop a criminal record? We are experienced in dealing with these complicating factors that could possibly affect your immigration case
"Miriam is a very caring person. She helped bring all my family to America in a short period of time. For me it is personal and I hope other clients find the same satisfaction I received from Lacroix Law.
"Amazing experience with this law firm. I felt supported every single step of my legal process. The staff was extremely knowledgeable and addressed every concern I had in a punctual matter. If I could give them more than five stars I would!"
Business Immigration Cases
Providing foreign labor options to growing small businesses
Small businesses face a variety of obstacles, including issues hiring talent. Since early 2020, the global pandemic has left many U.S. businesses short-staffed, forcing them to cut hours, overwork their reduced personnel, and ultimately lose profits and staff morale. As a small business owner myself, I understand the importance of reliable staff that helps you grow. Business owners may remedy these challenges by leveraging the foreign labor market.
Employment-Based Visas and Green Cards
Short and long-term employment-based visa options exist to bring talent to U.S. businesses. The immigration system refers to these options as non-immigrant (temporary) and immigrant visas (permanent). 
Non-immigrant visas are temporary visas that allow you to sponsor foreign workers for a specified duration. For example, the O visa process has given opportunities to many actors, artists, tattoo artists and scientists to work and share their talents in the U.S. 
H visas are among the most common types of non-immigrant options for employers: specifically, the H-1B, H-2A, and H2B visas may be of interest. 
Immigrant visas allow you to hire employees who wish to come to the U.S. and work permanently. There are five subcategories of employment-based immigrant visas: EB-1, EB-2, EB-3, EB-4, and EB-5. Immigrant visas result in a green card for foreign workers.
What works best for you depends on the needs of your business and the credentials of your potential foreign employee.
"I had an excellent experience working with Lacroix Law for my business immigration needs. Miriam is professional, kind, and highly competent."
"I consulted with Lacroix Law about the eligibility of two potential foreign employees. Miriam provided a quick and detailed assessment of my options. I appreciated her candidness that it wasn't going to work out with these individuals. For a small consult fee, she saved me thousands of dollars in the long run."
Citizenship & Naturalization
Ready to become a United States citizen? Citizenship offers you the most protections in the U.S., while giving you the option to vote and travel abroad for as long as you want. Lawful permanent residents may apply for citizenship either 3 or 5 years after obtaining permanent residency, depending on how you obtained your residency.
Domestic Violence and Crime Survivors
You don't have to stay with an abusive or cruel spouse, parent or child just because they are petitioning for you. There are options within immigration law that allow an abused spouse, child, or parent to confidentially obtain their green card without the help of that abusive family member.
If you are outside the United States and have a compelling emergency, you may apply for humanitarian parole and temporarily enter the United States. Such circumstances include: seeking medical treatment in the U.S., entering the U.S. to care for a sick family member, and other cases where there is an urgent humanitarian circumstance.
Special Immigrant Juvenile Status (SIJS)
Certain young people 21 and under, living in the United States may be eligible for a deferred action, or protection from removal,  if they have been abused, abandoned, or neglected by one or both parents. This is a pathway to lawful permanent residency for young people who may otherwise be ineligible.
"Great experience working with Lacroix Law PC. They give great and detailed advice on each part of your application. I also appreciate them being available to answer any questions throughout the application process. Highly recommend using this law firm for any immigration applications."
"Working with Miriam has been such a positive experience. She was responsive to my calls and questions, she was professional during our discussions and I felt she took her time to ensure she addressed all of my concerns."
The first step to hiring our firm is to schedule a full consultation with an attorney in our office. During your consultation, our office will gather all the necessary information about your case and advise you of your options. In just 3 easy steps the Lacroix Law, P.C. team can be on your side, working on your case, and easing your immigration fears.
Complete the form below or call our office to book your consultation
Meet with a licensed attorney to share your goals and learn your options
Hire Lacroix Law to help you reach your immigration goals
Questions about the consultation process? This brief video has the answers